2 tags
Sunday music…
2 tags
Listen
2 tags
Happy Monday boys und girls!
2 tags
An #Aoki kinda morning
2 tags
Listening to #OscarG while waiting for...
2 tags
Such a sick version of this #Gotye track
2 tags
Are you ready to go;)
1 tag
1 tag
2 tags
Got got got got the beat;)
Speak, act as prophets did →
POSTED: Tuesday, December 25, 2012, 3:01 AM By Sister Mary Scullion and Arthur Waskow Forty-four years ago, the Rev. Dr. Martin Luther King Jr. was killed. Forty years ago, his close friend and prophetic partner, Rabbi Abraham Joshua Heschel, died. In biblical tradition, "40" is a ripe number, suggesting a pregnant pause before a major transformation - Moses and the Israelites...
5 tags
Source Goods: Africans Americans Homelessness &... →
Check out my latest blog on Source Goods- Merry Christmas! sourcegoods: When people think of the poor or homeless most often the image that appears is of people of color, particularly African Americans. It's an unfortunate and engrained fact that Black Americans experience higher levels of homelessness and poverty than white Americans but what are the real numbers?…
1 tag
2 tags
Eff Yeah!
Sandy Hook Shooting: I Am Adam Lanza's Mother(via... →
Three days before 20-year-old Adam Lanza killed his mother, then opened fire on a classroom full of Connecticut kindergartners, my 13-year-old son Michael (name changed) missed his bus because he was wearing the wrong color pants. "I can wear these pants," he said, his tone increasingly…
1 tag
2 tags
Sums me up xo
3 tags
Coding to some crunk…
2 tags
4 tags
Love
Love- you won't know it until you love yourself. Spend time with yourself, love yourself (& others) the way you wish others to love you and world will mirror it back to you. It's that simple.  I'm not saying the whole world will turn into a scene out of the Sound of Music but it is proven that what you put out is what you receive in return. Give yourself 30 days of being...
2 tags
Buenos dias mis amores
3 tags
"When you consciously own your brand, you tell your story. When you don't, you..."
– Morgan Bagshaw
2 tags
Sunday mornings con mi sobrinos en Miami- te...
2 tags
@ChezEvil c'est bonne no ;P
4 tags
Daily Meditation
What we think, we become. https://market.android.com/details?id=com.bmt
2 tags
Te extrano SoFlo- all I want to do is baila!
2 tags
Listen
I Need Necomimi! →
Don't judge lol! Just watch the video and you might agree they're kinda awesome
5 tags
Foursquare Rolls Out First Ads →
4 tags
An Open Letter to Mean People Everywhere →
There is nothing that will suck the life out of you than someone committed to bringing others down. While my inner self definitely identified with Arie Gold than Gabby Bernstein (LOVE Her!!) I was never interested in destroying others. I always viewed it as completely exhausting with absolutely NOTHING to gain- the point has been lost on me.  So when I read "An Open Letter to Mean People...
5 tags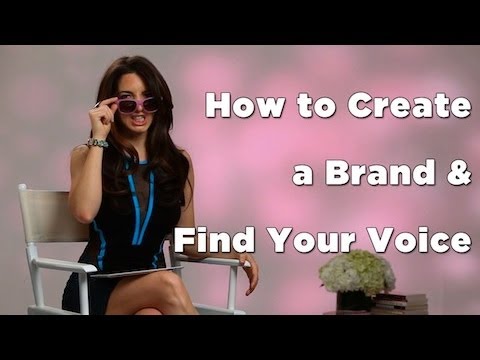 6 tags
Stop "Trying to Be" & Start Being
Growing up with established expectations from my home, school, society along with an innate desire to please everyone around me I have spent my life, until recently,  "trying to be". What do I mean by "trying to be"?  Well, trying to reach and maintain all of the standards set by my family, trying to reach preset academic standards, trying to be pretty by society's standards, going along with...
5 tags
Focus More, Do Less: Why the Facebook Like Button... →
jasonsadler: As someone who's been on Facebook and Twitter before a Like button or Retweet button existed, it's interesting to see the progression of these tools. I can distinctly remember the launch of the Like button on Facebook and how dumb everyone thought it would be. That view of "a dumb button" quickly…
4 tags
Tequilas Philly: Philly's Best Restaurant Ever
I'm one of those people who truly loves food and Philly restaurants have yet to disappoint but one in particular trumps them all. While walking down 16th Street a couple weeks ago I stumbled upon the most authentic and exquisitely refined Mexican fare ever-Tequila's. Without a doubt their menu rivals its namesake! While the beauty of the interiors are enough to keep you coming back...
4 tags
6 tags
Pete Tong Swedish House Mafia Takeover I will...
7 tags
5 tags
Jump starting my morning w/ the Bhangra Mixtape-...
4 tags
WHAT IS WRONG WITH US?! 25 Extremely Upsetting... →
5 tags
Watch
Pishevar Says Mobile a Risk, Opportunity for Facebook (Video)
3 tags
Watch
The future is right around the corner…
4 tags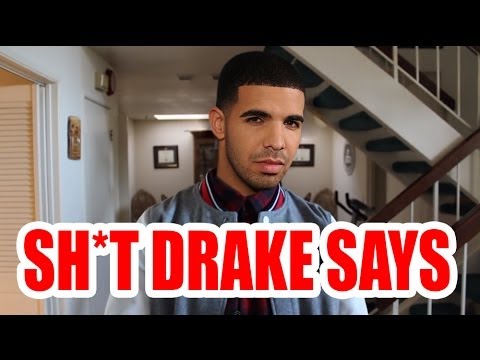 9 tags
I'm Social Networked Out!
I have OD'ed on social networks! Everywhere I turn there's a new network that looks amazing (Hey Pinterest!) and I feel COMPLETELY, utterly obligated to join but truthfully I am stretched to the max. My social network du jour is Twitter- I love it (I really can't get enough) but then of course I'm on Facebook because its well… it's Facebook and my life is on there. Compound that with Google+...
10 tags
Oh Flula... do you know "Low Blow?"
Dear Flula,   After spending quite a bit of time in this country, we wanted to see if we could help you gain an edge on some of the local lingo. So to help you, our new friend, out, we've decided break down all the variations of the lovely American idiom "low blow".  Now, Low blow has a lot of different meanings, a few good, and most, not so much, because (let's be honest) no one really wants a...
Hey, Where HAVE You Been?
Unfortunately, the last couple months have been difficult due to family reasons; however, I can safely say my head is finally getting back in the game. Last November, I had begun making changes at Bagshaw Group and it's exciting to see them coming to fruition. One of these said changes is the creation of our Bloggers Network which is something I am really excited about. The Bloggers Network will...
3 tags